The Marco Car RENT logo design represents the new product of the traditional supplier of comprehensive services for modern mobility MARCO CAR. The logo of the new Marco Car RENT service has the ambition to communicate autonomously without the MARCO CAR logo, but at the same time it allows to work together.
Highly recognizable thanks to the preservation of the typographic part of the original logo. The words CAR + RENT in a common line present the key information. The bright red highlights the key focus. The RENT emblem on a coloured background of dynamic shape closes the logotype, helping its compactness.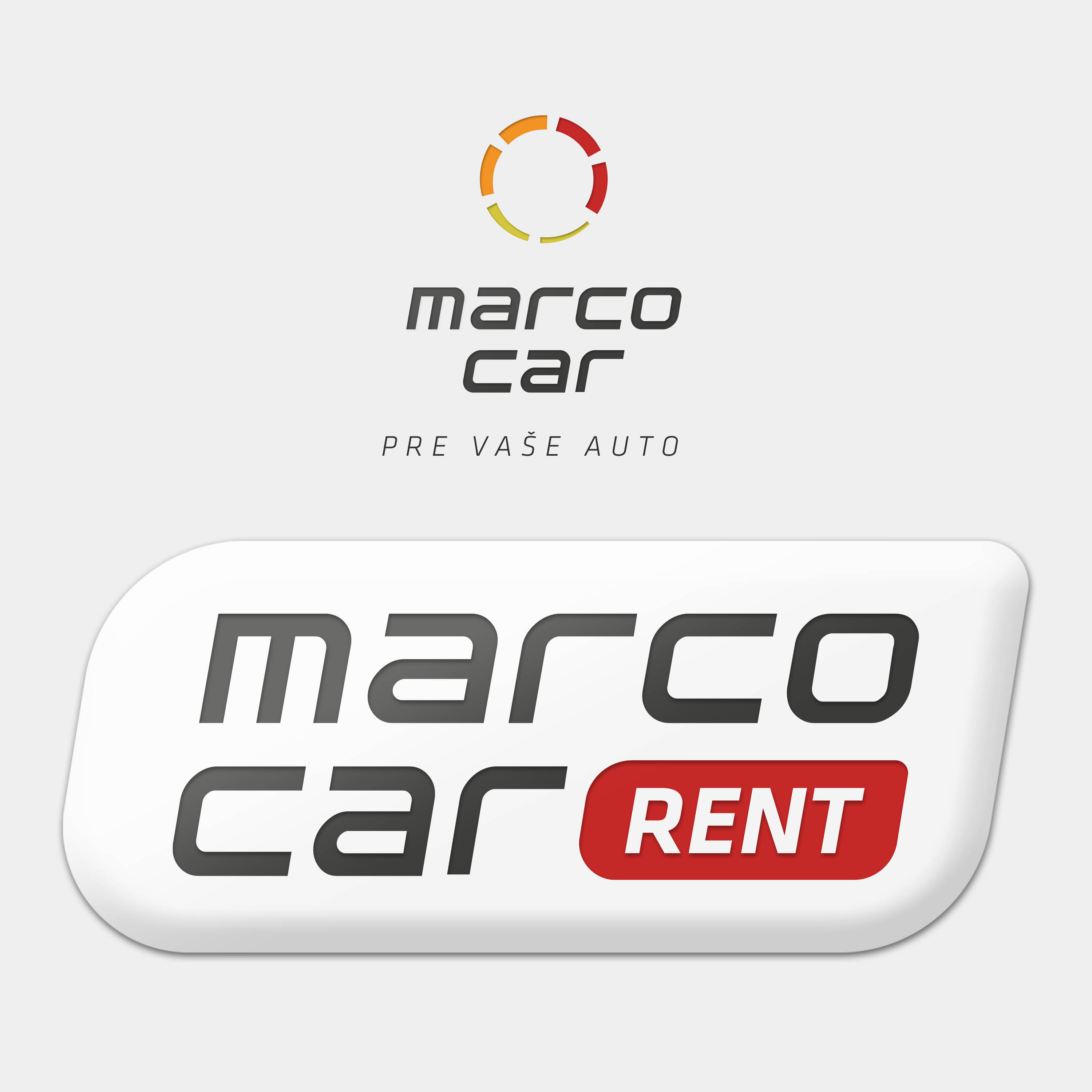 Colour logo design
The primary colour design created on a white background is complemented by a contrasting version.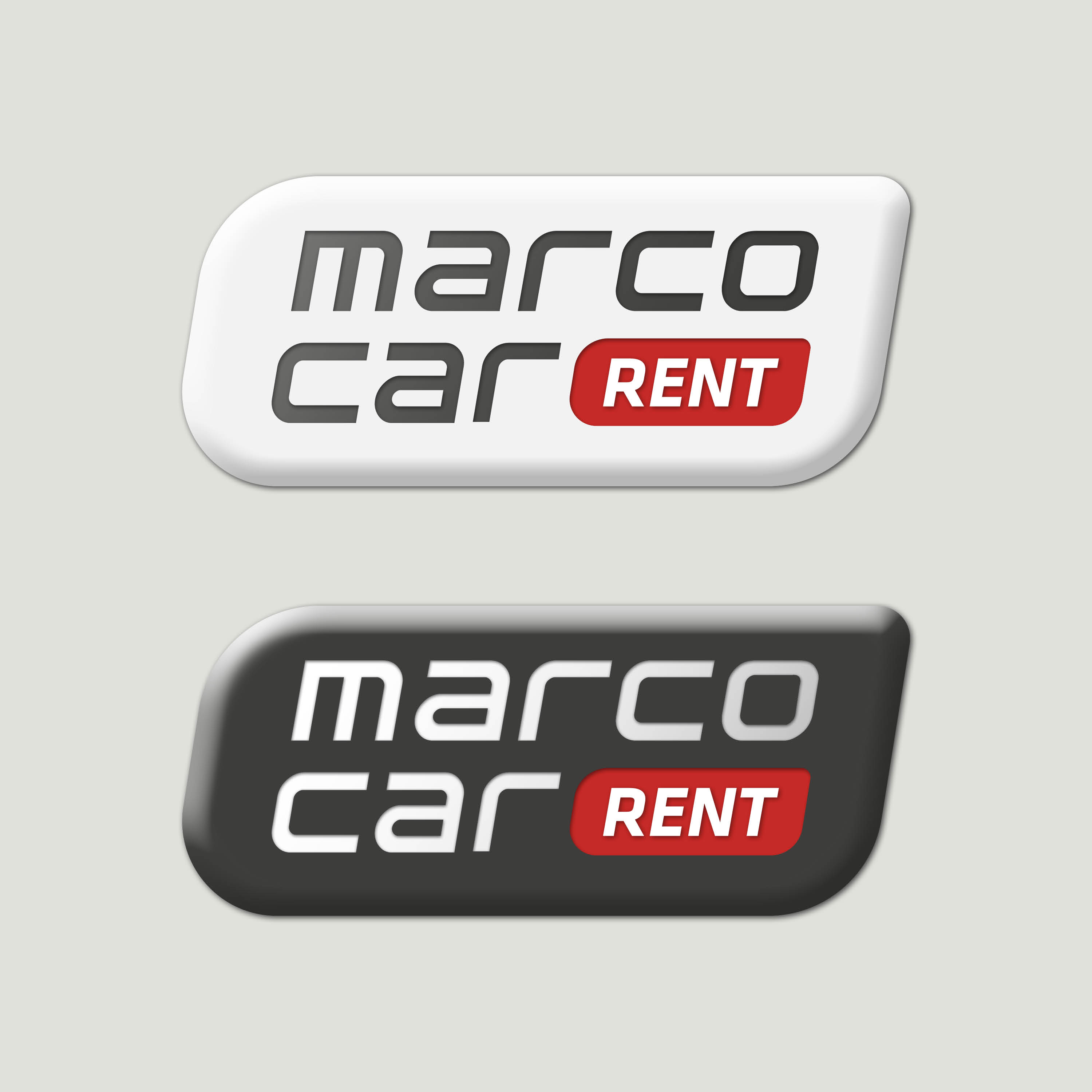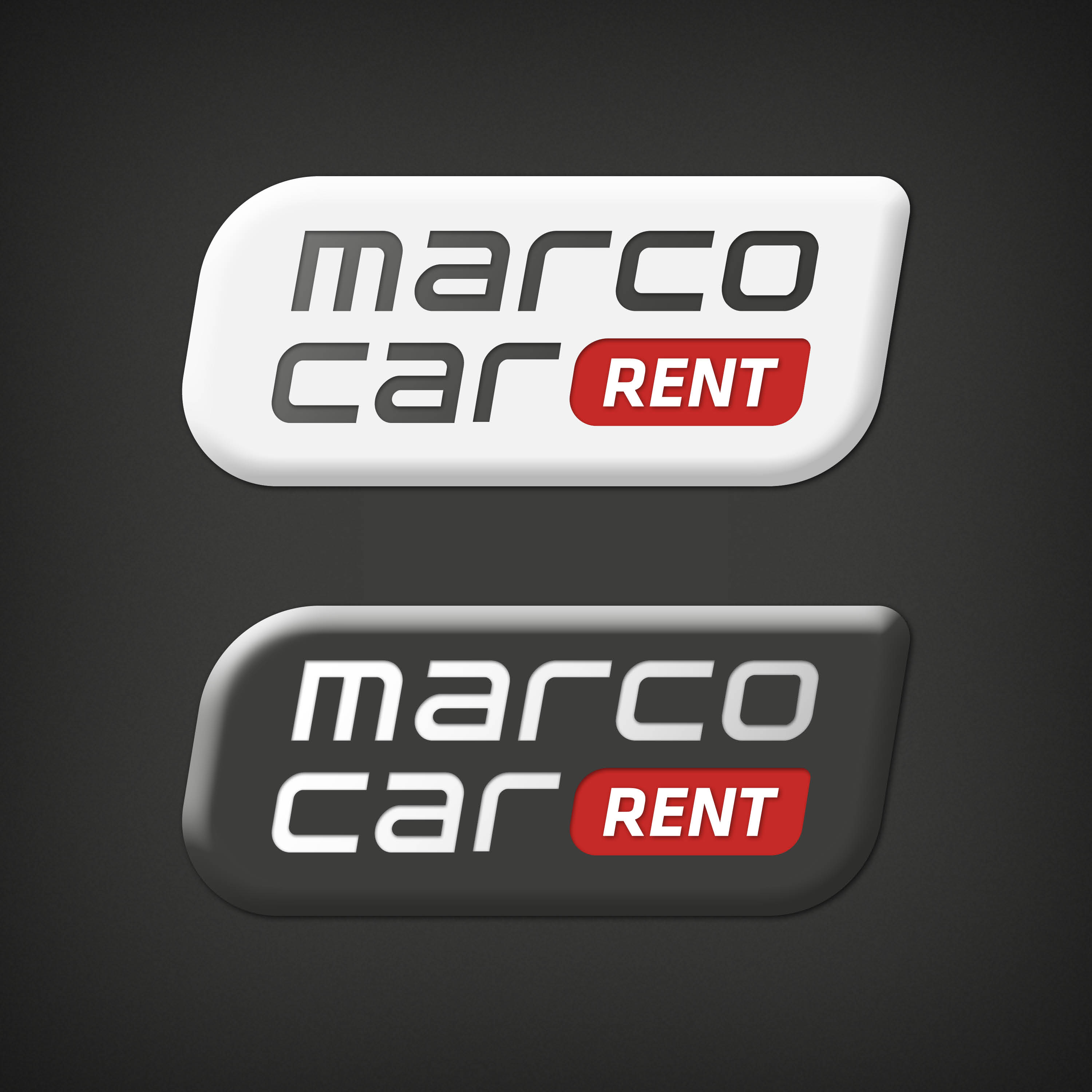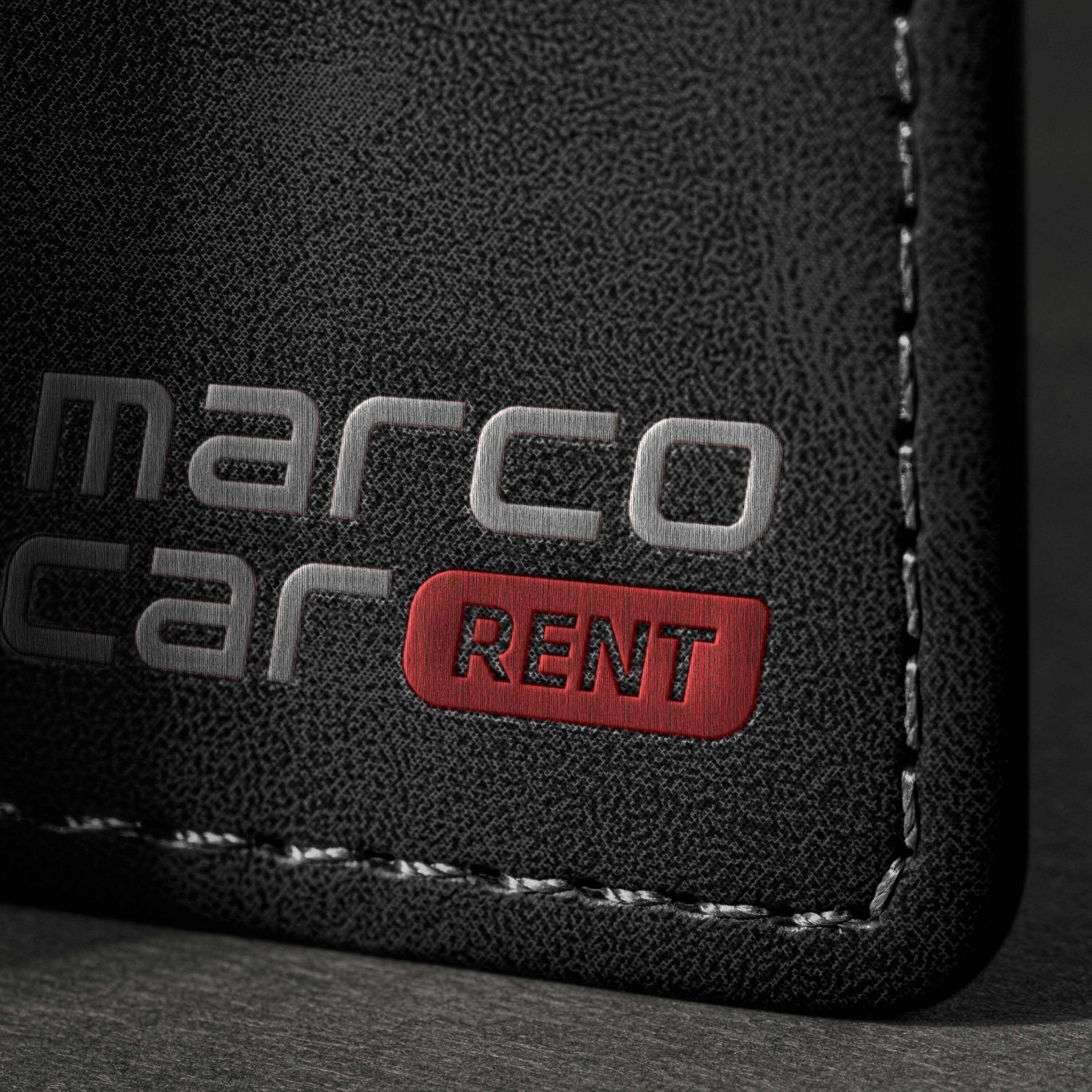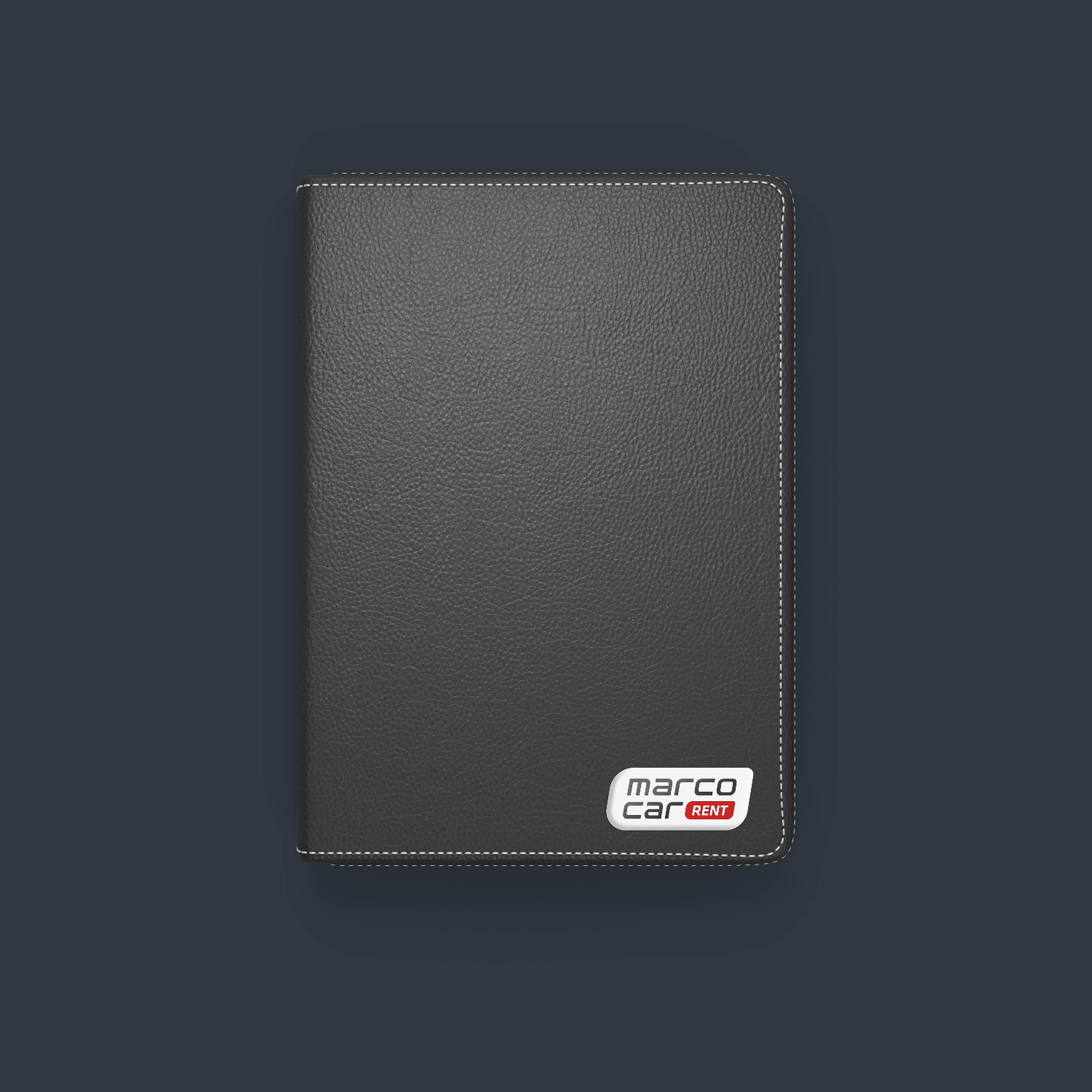 Resin and magnetic sticker
Two element formats are proposed for flexible and uniform vehicle marking. Small resin sticker 50 x 21 mm and magnetic sticker 400 x 170 mm.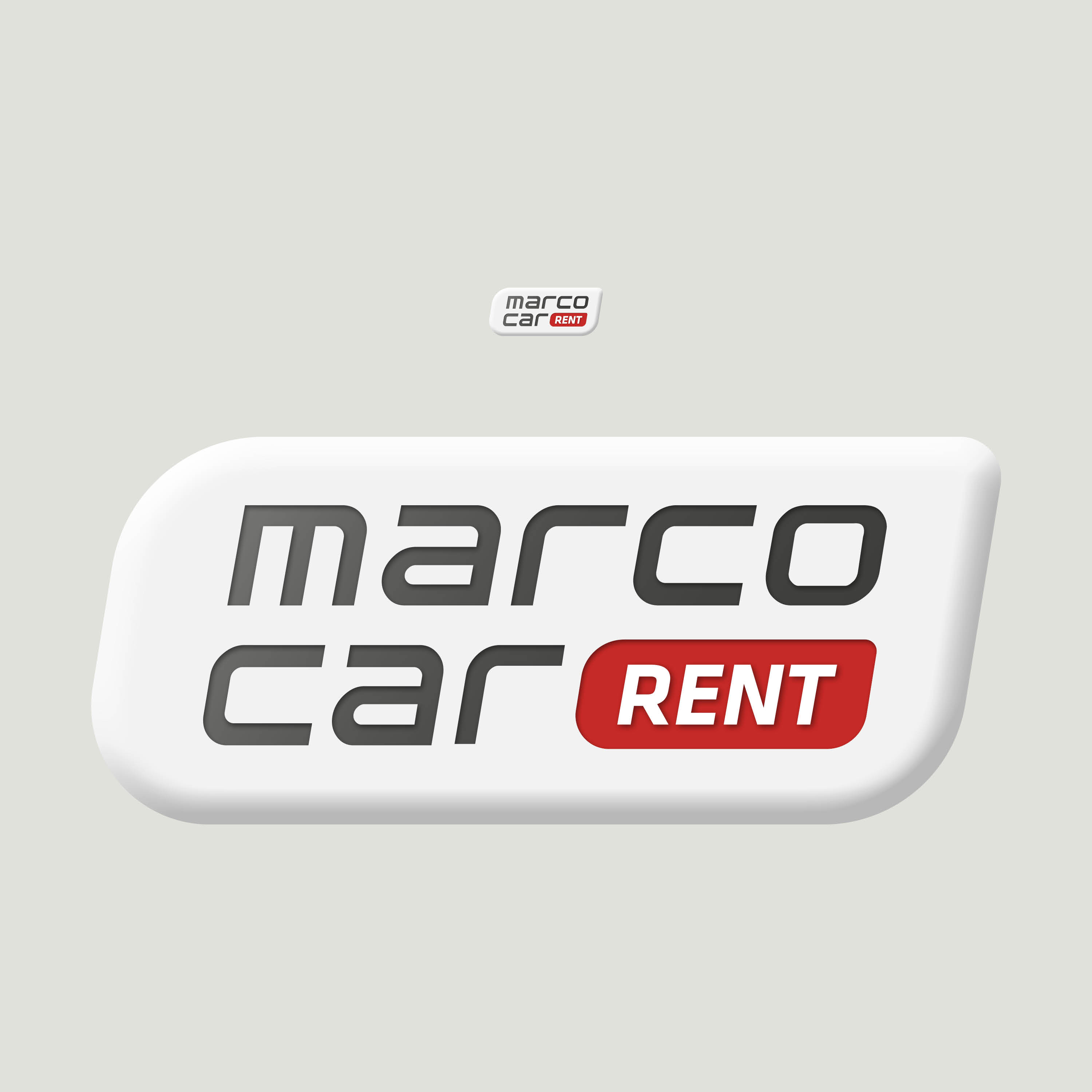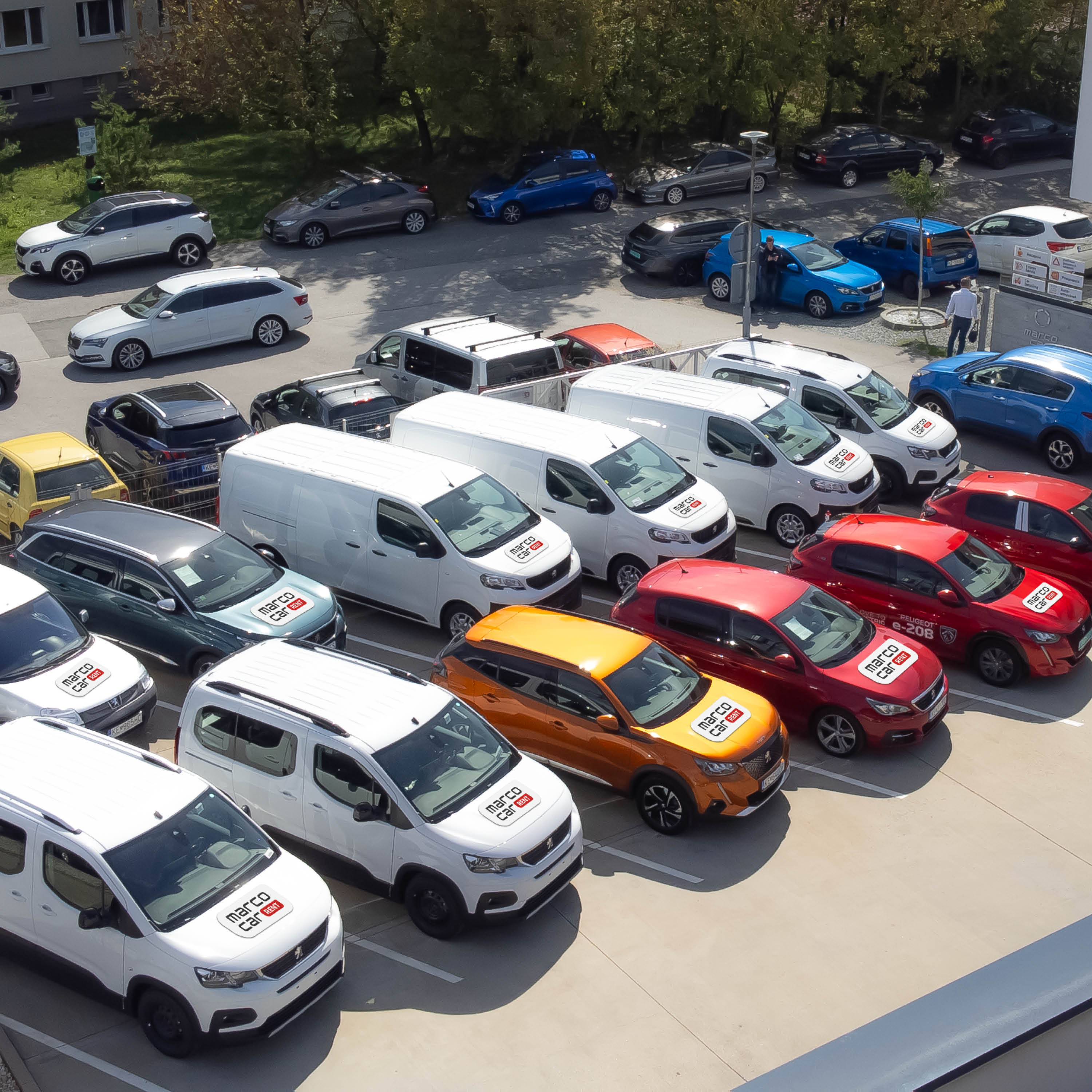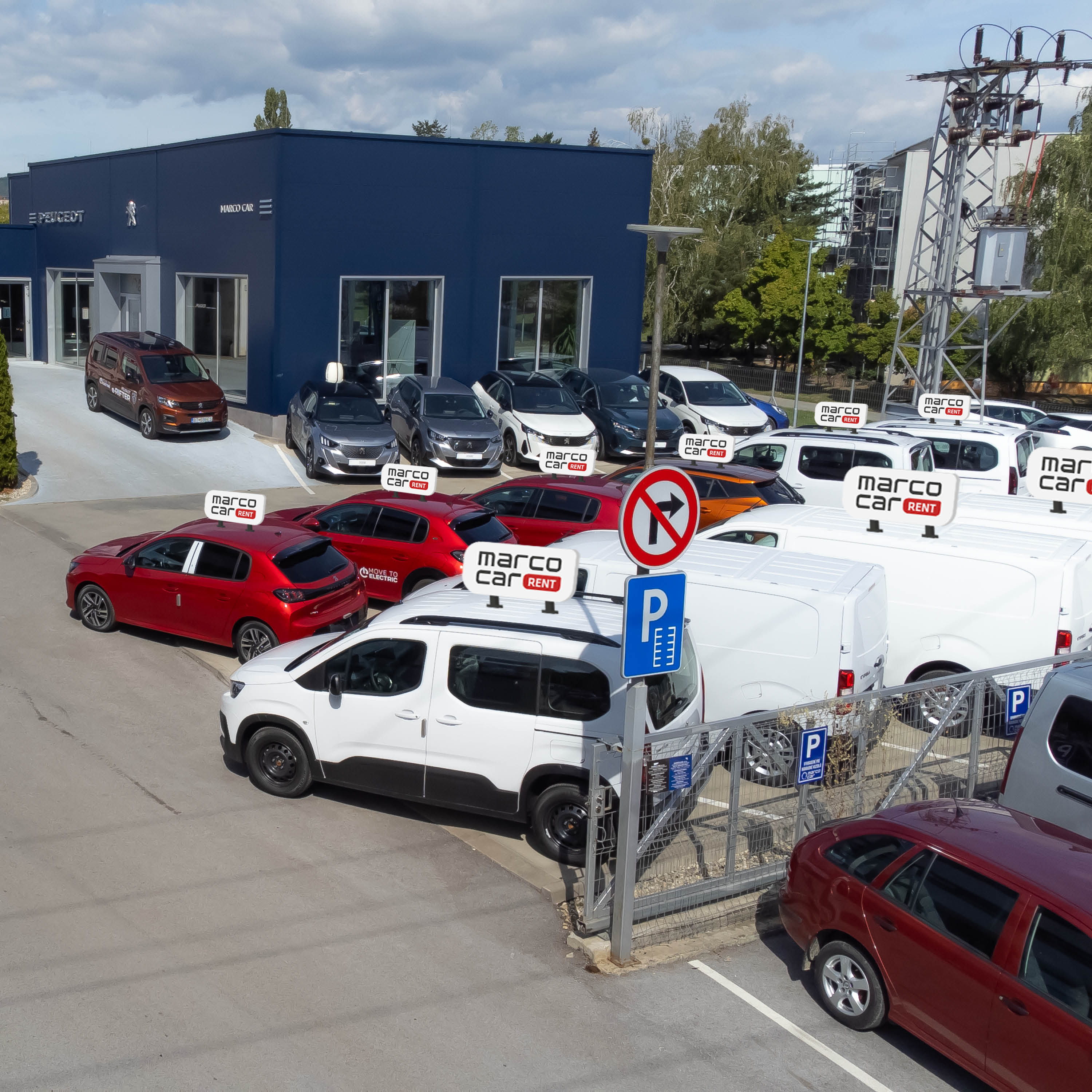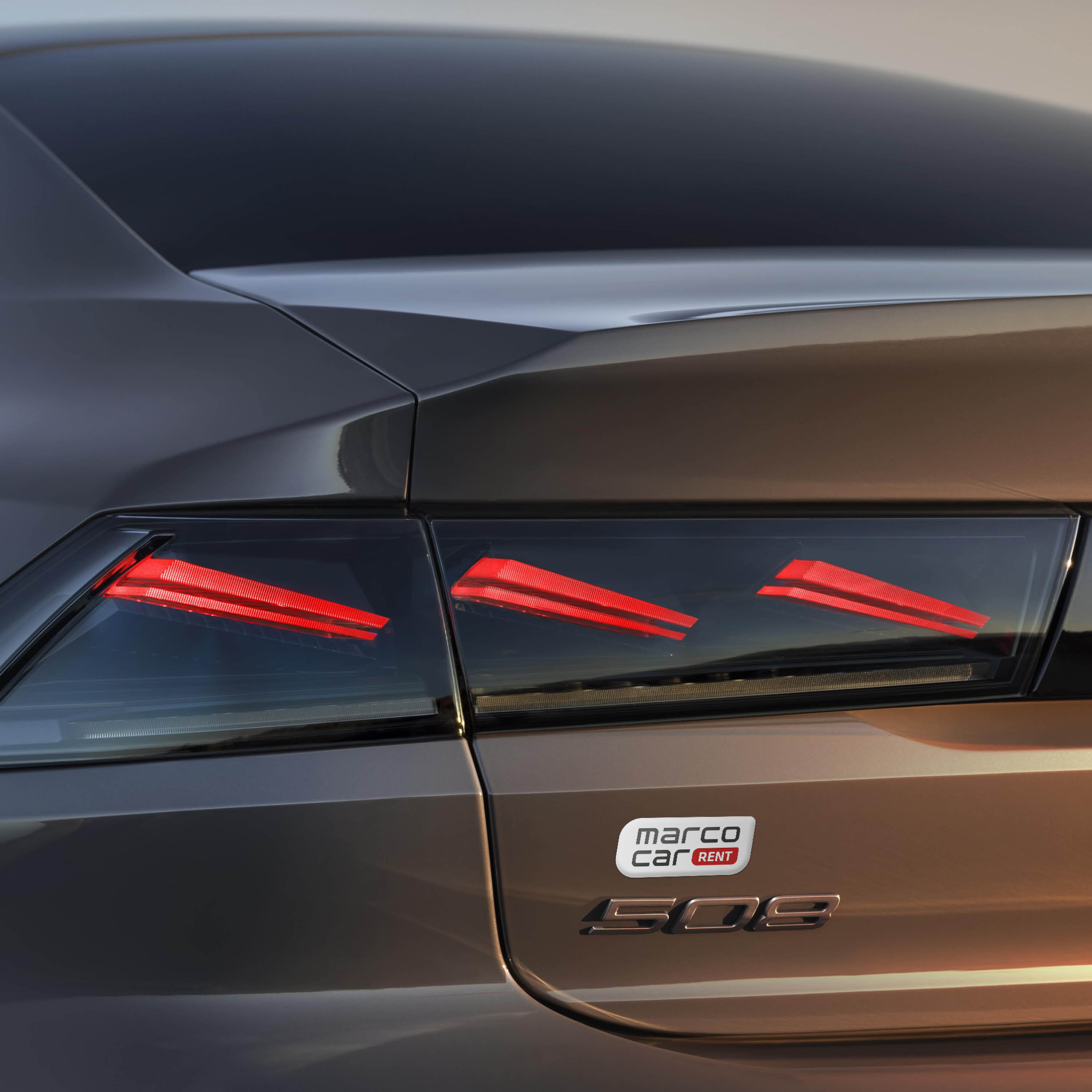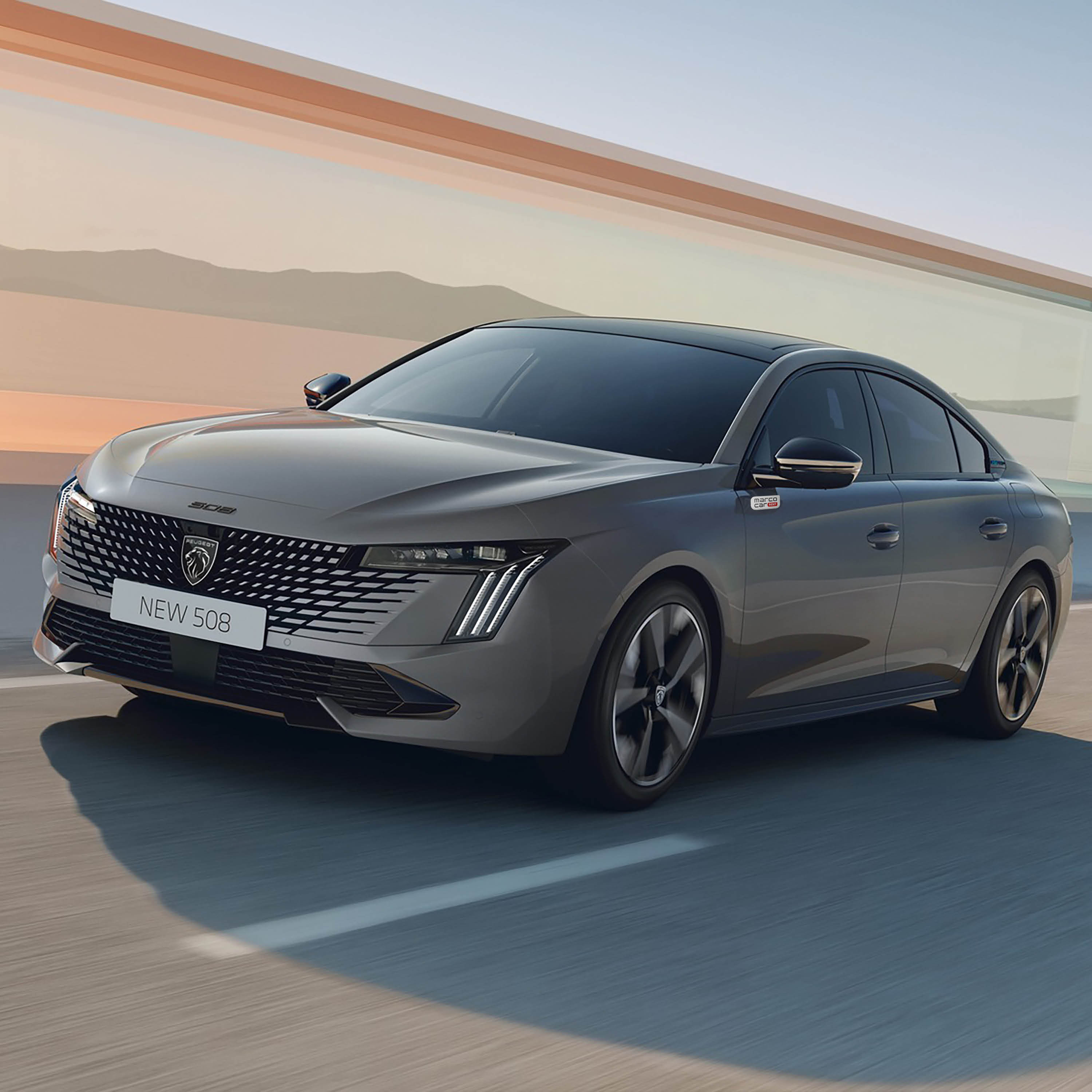 Designation of the registration number
Resin sticker design for the vehicle number plate holder. The estimated size of the sticker is 490 x 18 mm.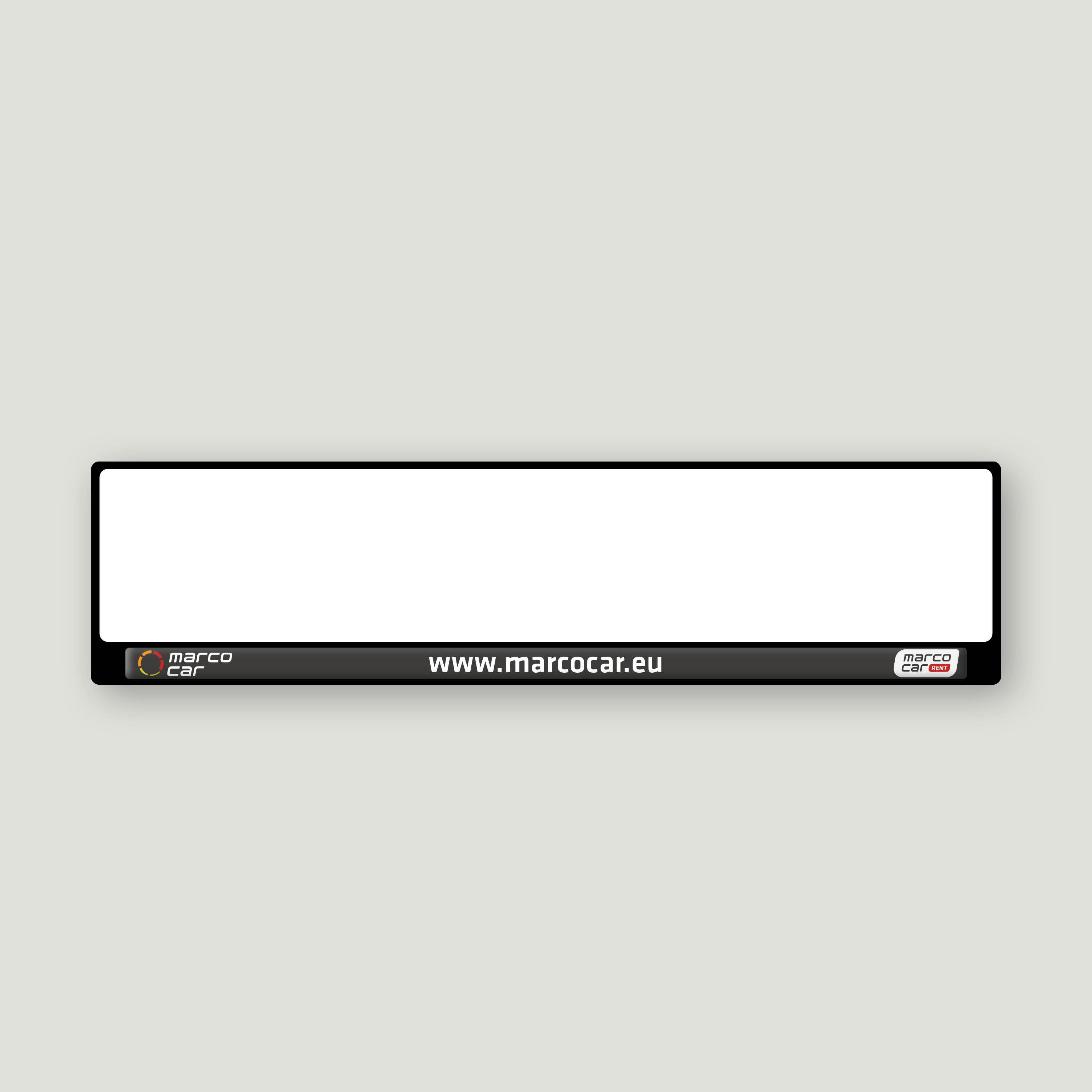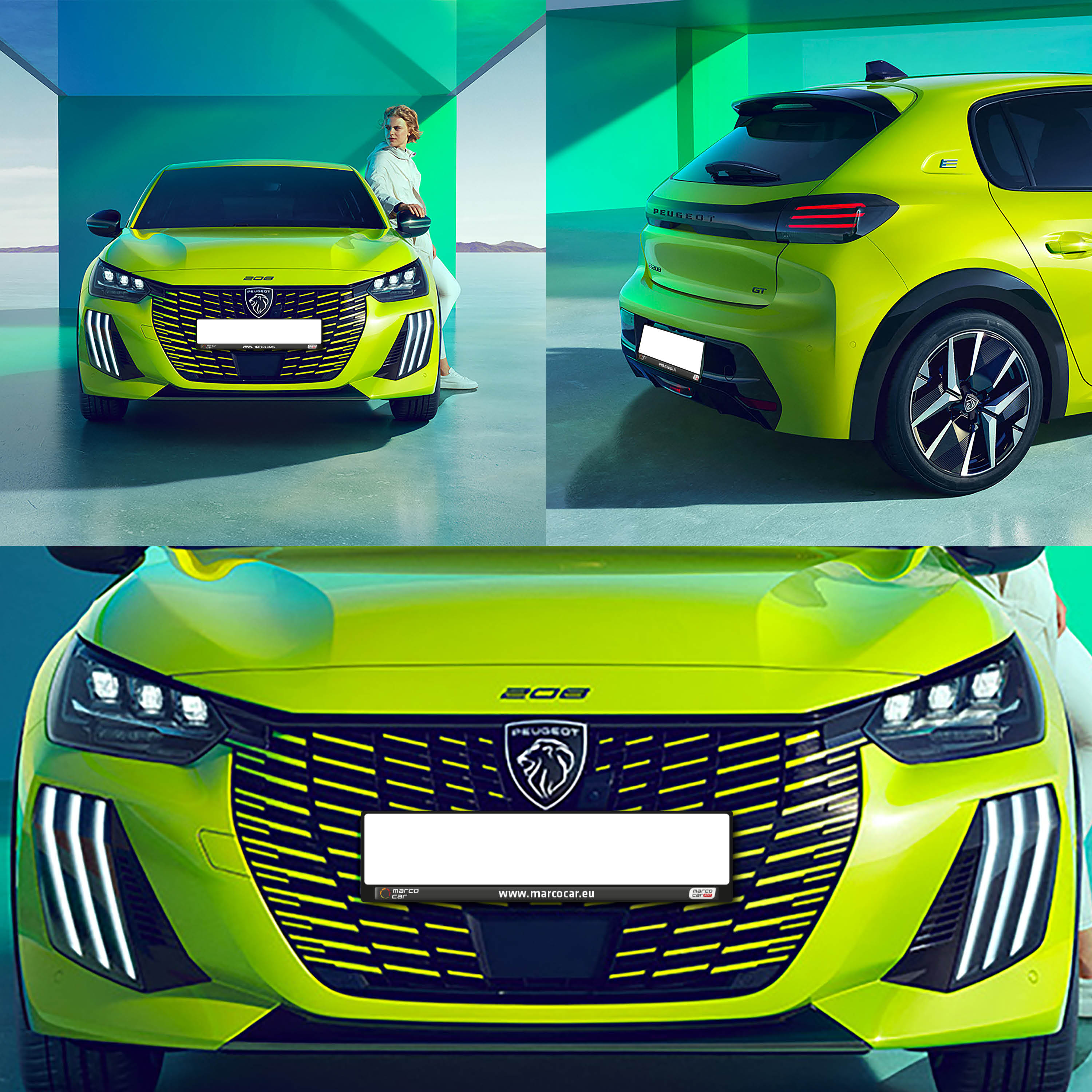 BeachFlag
We recommend using the "Beachflag" to highlight the new product and mark the location of the offer within the Marco Car area. The concrete design is prepared for a dimension of 600 x 2400 mm. The logo of the service is placed on a distinctive red background and is complemented by the slogan and the web address of the service.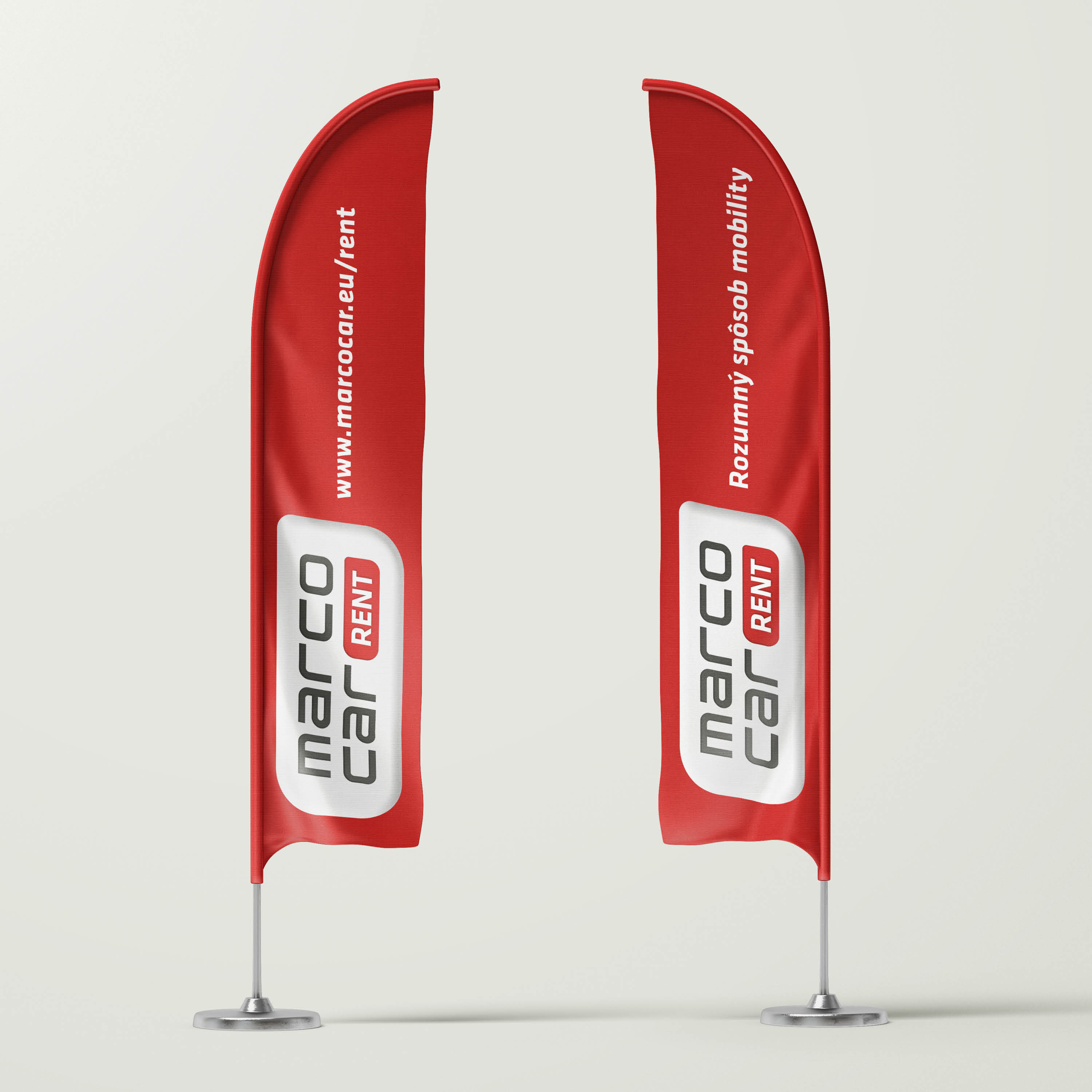 Application of the logotype in social network illustrations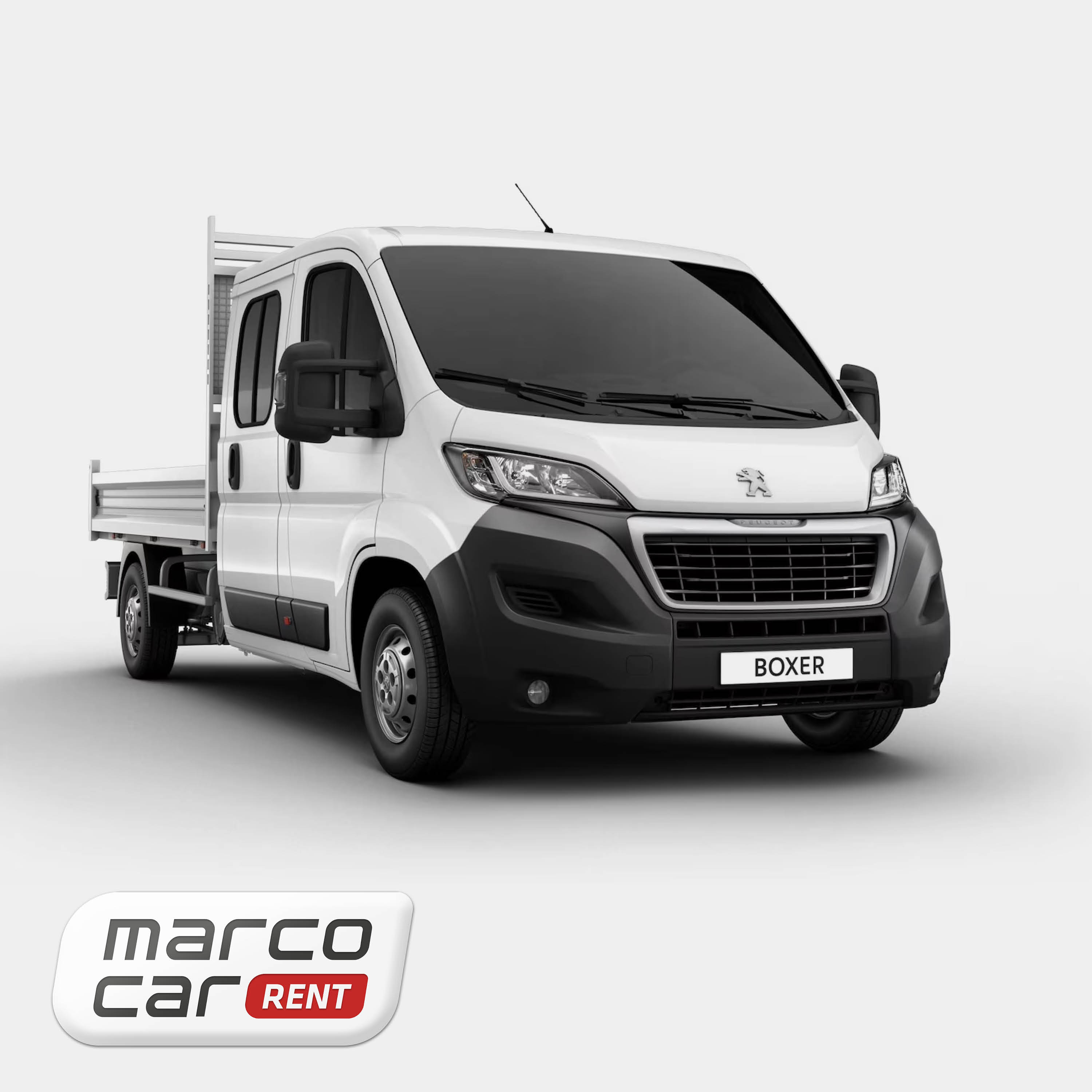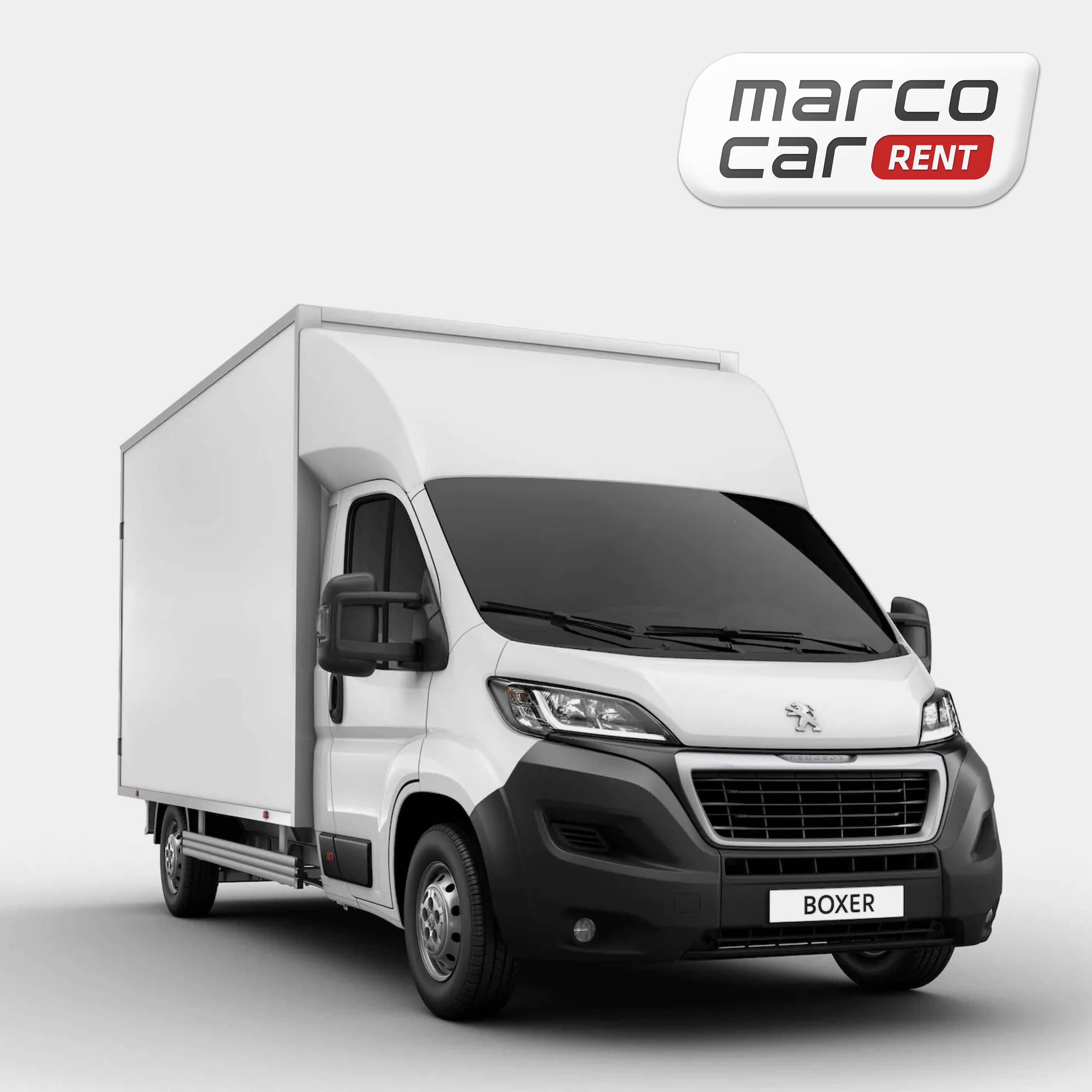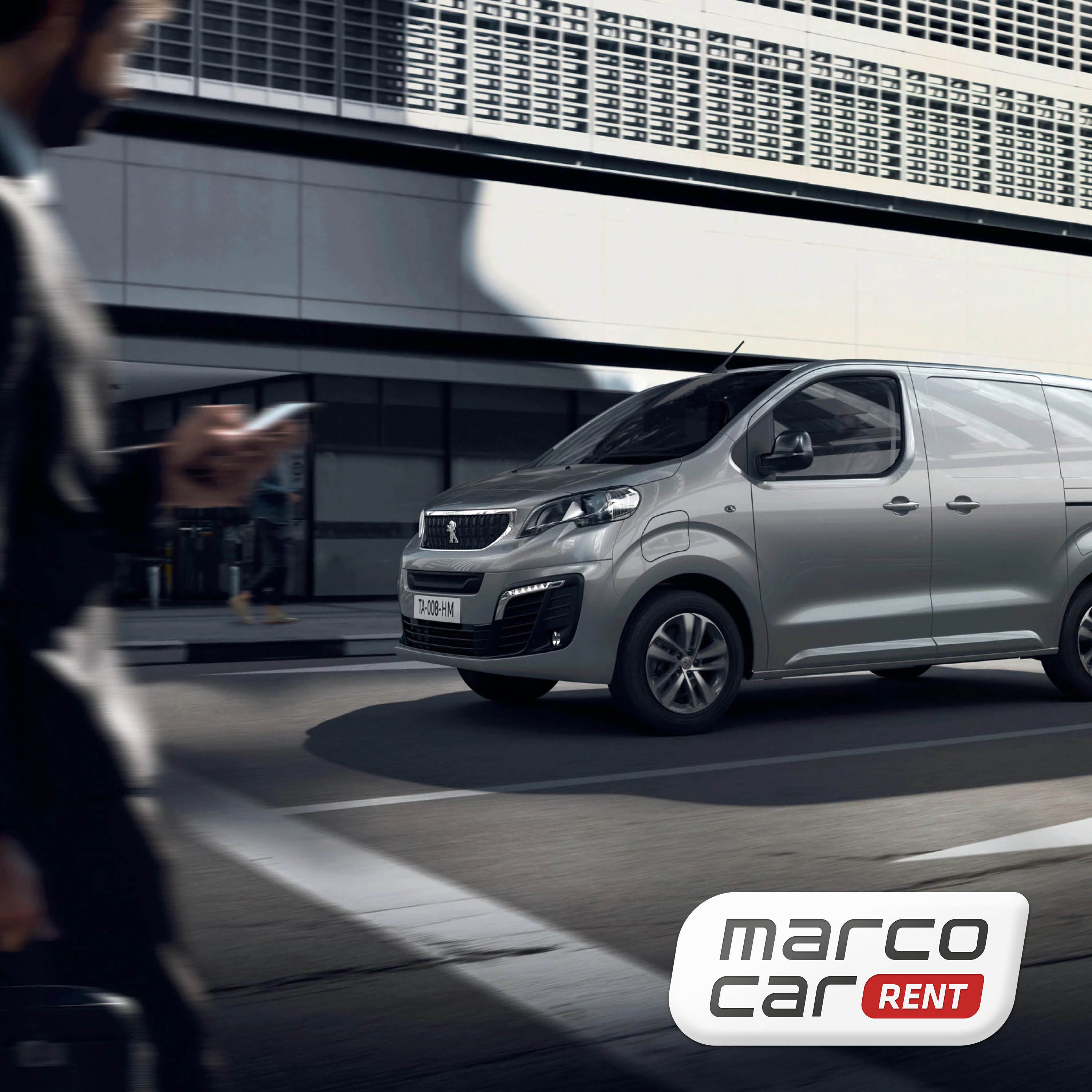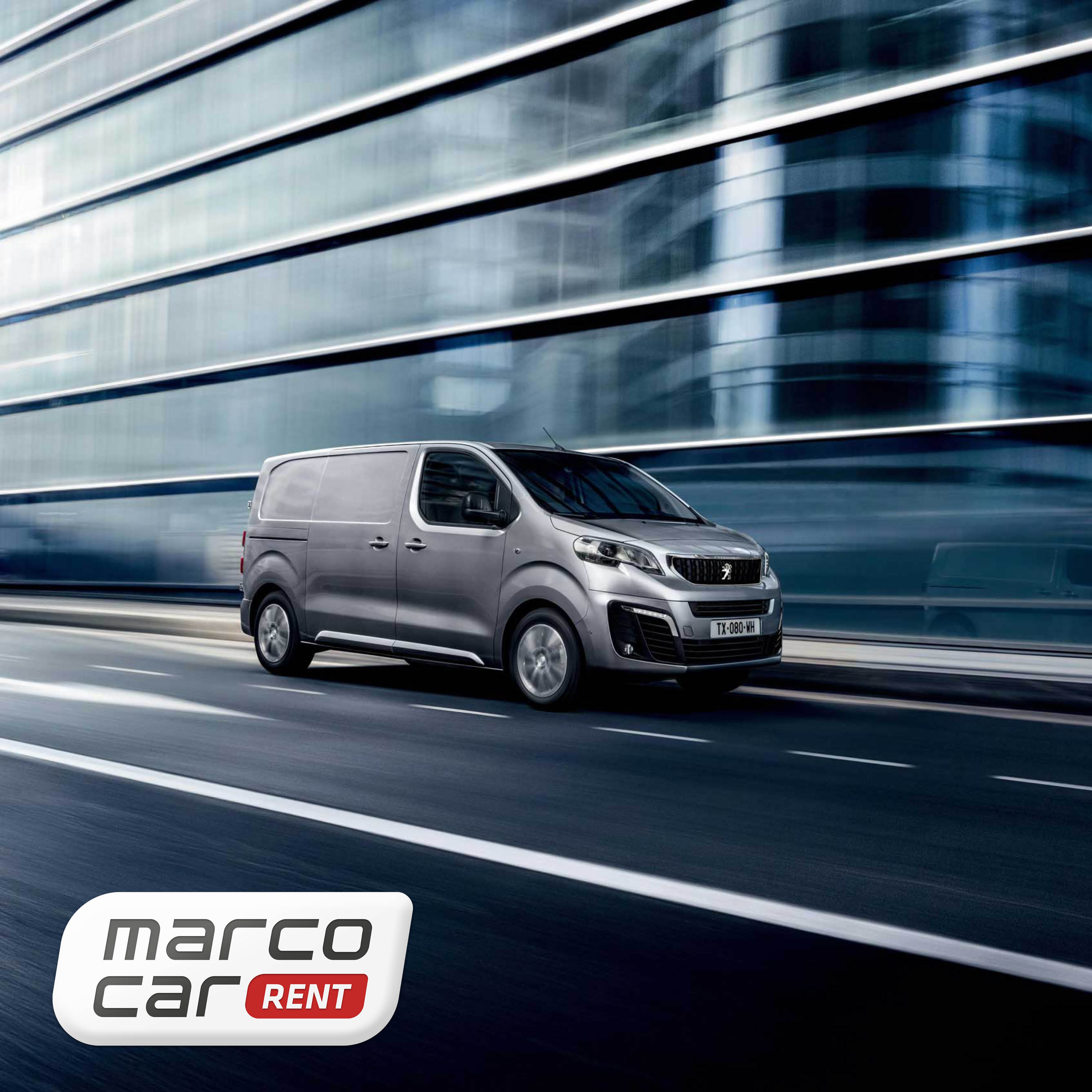 Stamp