The aim of the preparation is to create aesthetically and emotionally pleasing photographs. Changing the "smart object" with the puzzle motif will automatically change all the separate unassembled puzzle pieces. It is just as easy to change the photo of the original dog photo. In the mockup, you can move and rotate the loose puzzle pieces and photos of the dog. A different look and layout of the elements can thus be achieved.
Creating a new mockup (landscape version, different selection of uncomposed elements) can be prepared within 2 hours of work.
Mockup for puzzle (portrait)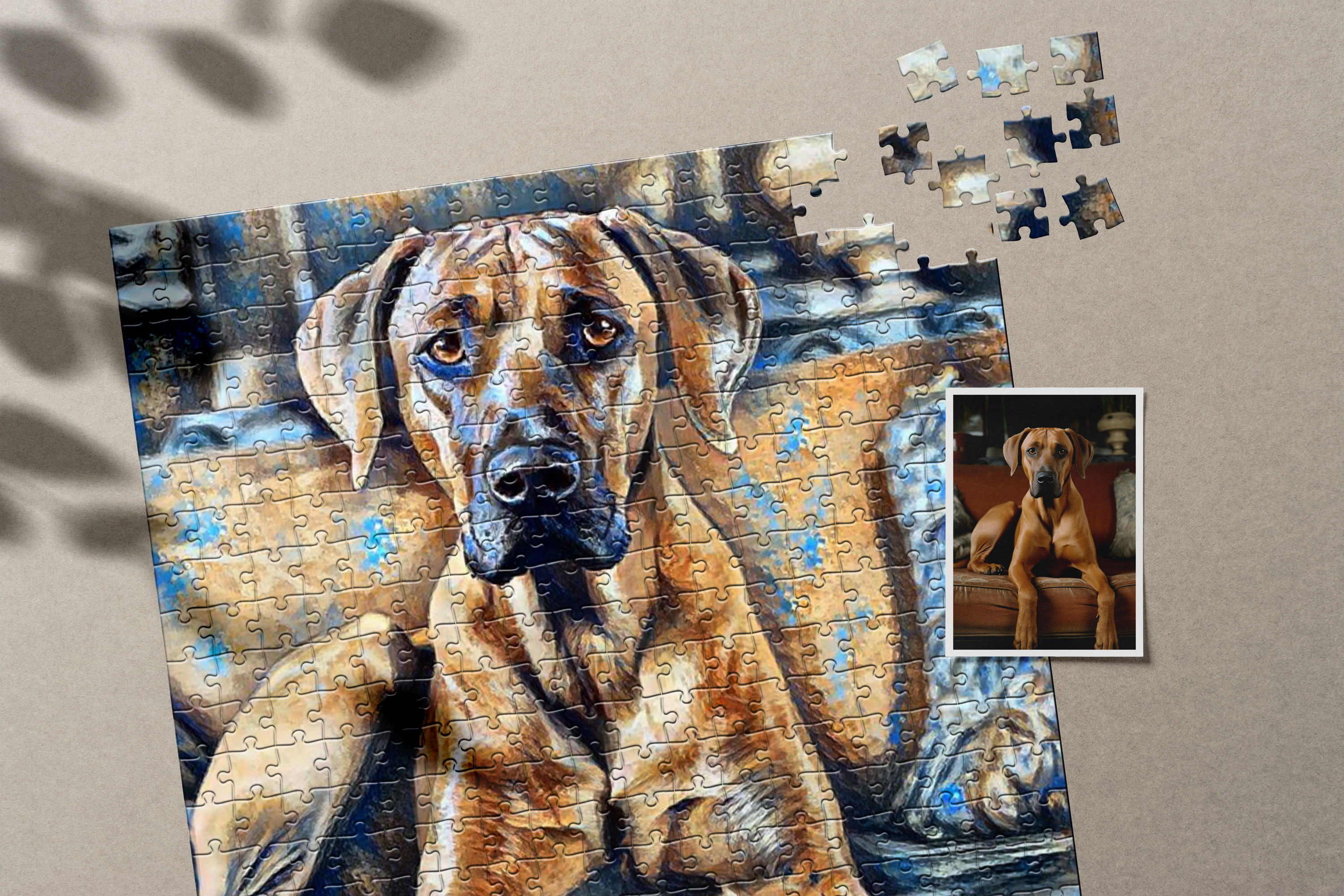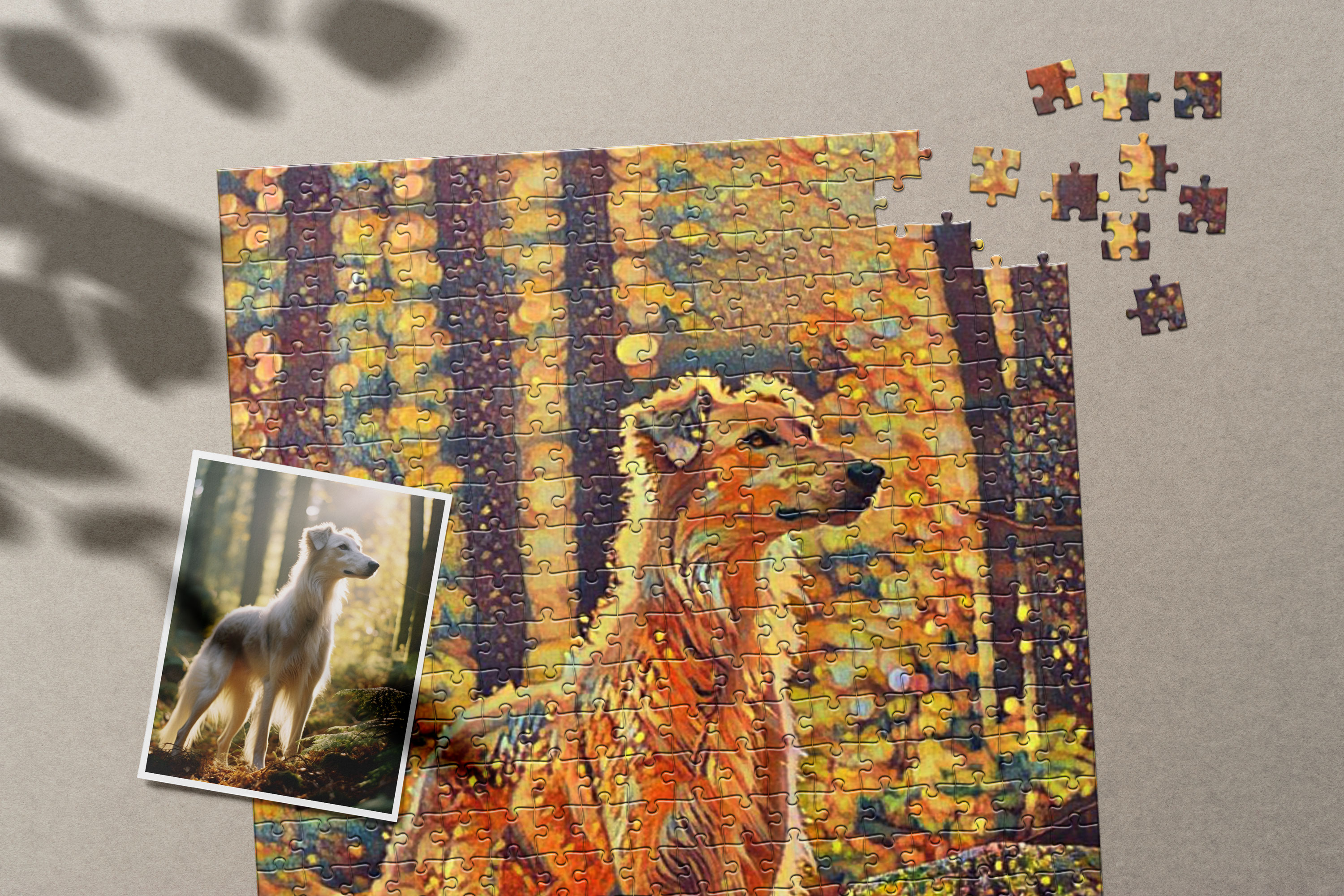 Mockup for puzzle (landscape)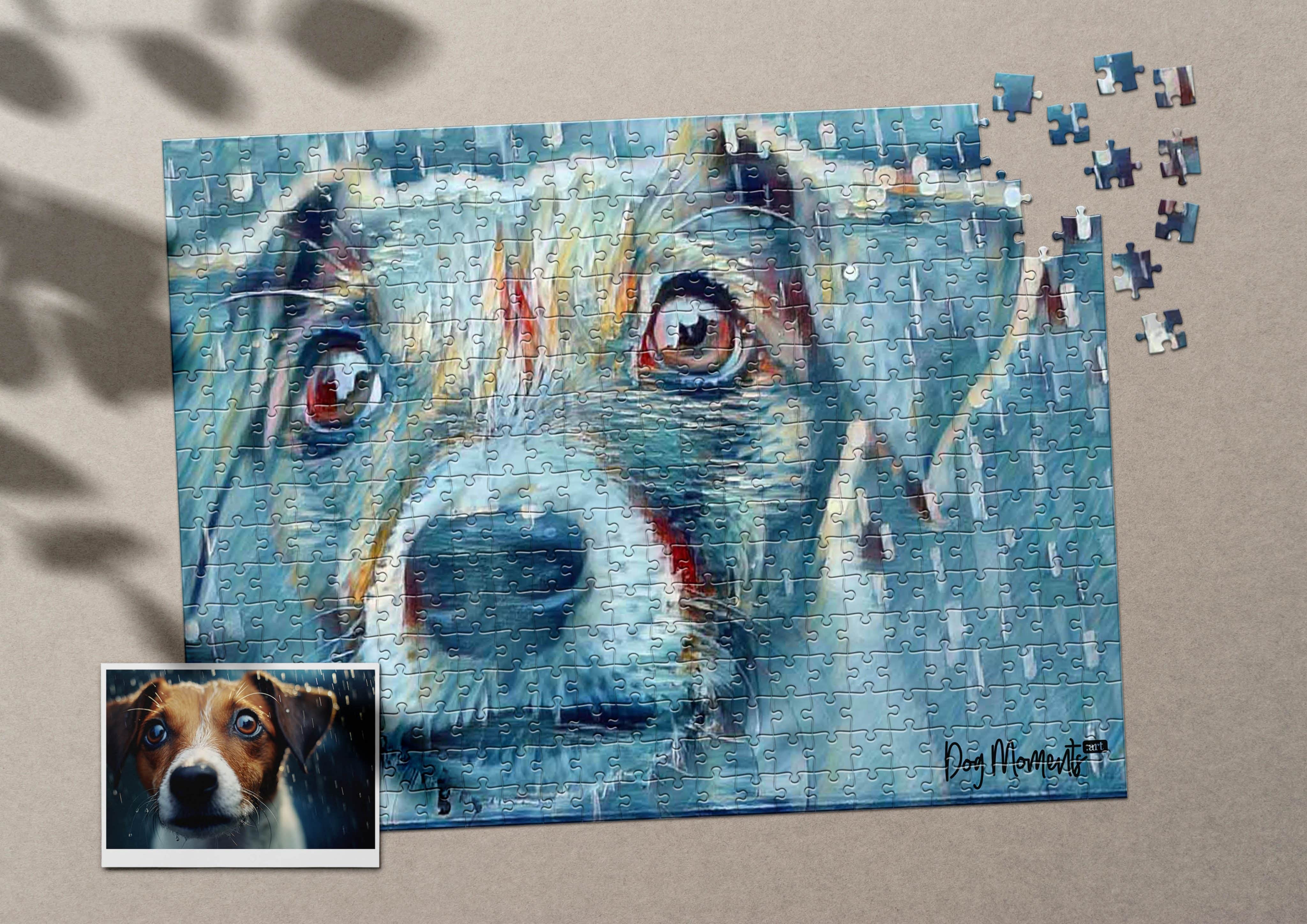 Before and after
Mocup to compare the original photo and puzzle with the style used.